Hard Pop
Sep 6, 2011-Sep 14, 2011
Curator: Liora Belford
START Residence
---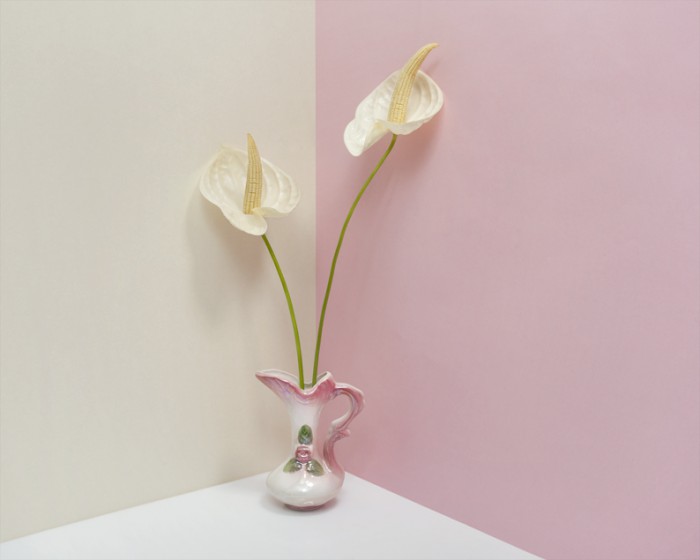 About the exhibition
"A woman is not born a woman, she becomes a woman" a famous quote by Simone de Beauvoir, one of the most significant feminist philosophers from the mid 20th century; it seems, from a modern perspective, that the idea of "becoming a woman" did not include or expect the gap and distortion that exists today in the female ideal, enhanced by men and woman. Men, who haven't lost the prestige of their gender- defined by power, strength and size - began to appropriate "feminine" elements which were formulated by aesthetic terms of beauty and gentility. This process led women, possible victims or collaborators, to push the feminine ideal to its limit, in order to subdue themselves, to the male-female dichotomy.

The femininity is always defined in comparison to masculinity, as the subject defines itself in comparison to the other. While the male is proud of his animal masculinity, the term "female" imprisons the woman in her sexuality not as a sign of strength and power; on the contrary, she is not a male and therefore her natural weakness is inevitable. Consequently, the mature, fertile femininity bears the ultimate distance from gender equality; youth, however, as the innocent sexual precursor- allows diffusion, it blurs the gap and allows equality. The female archetype that held visual attributes of fertility- turned androgynous and almost completely lost its feminine characteristics. The technology, as opposed to its potential of reducing the physical gap between the genders and female emancipation, added a new message - the consummation of the ultimate fantasy.
The demolition of the feminine myth, as a social process, characterized De-Beauvoir's era; later, it seems the topic became relative and negotiable. The discourse regarding a woman as a subject matter, an ideal, became irrelevant and despite the fact it has been diverted onto other matters, it left the ongoing distortion without a significant change. The exhibition "Hard Pop" wishes to shed light on the ideal of beauty, as a representative of the female archetype, from the point of view of 3 young female artists- Liat Elbeling, VanillaRoyal, Rachel Monosov - who, with the help of technology, express their voice with precise aesthetic gentility.
Exhibited Works
The Curator