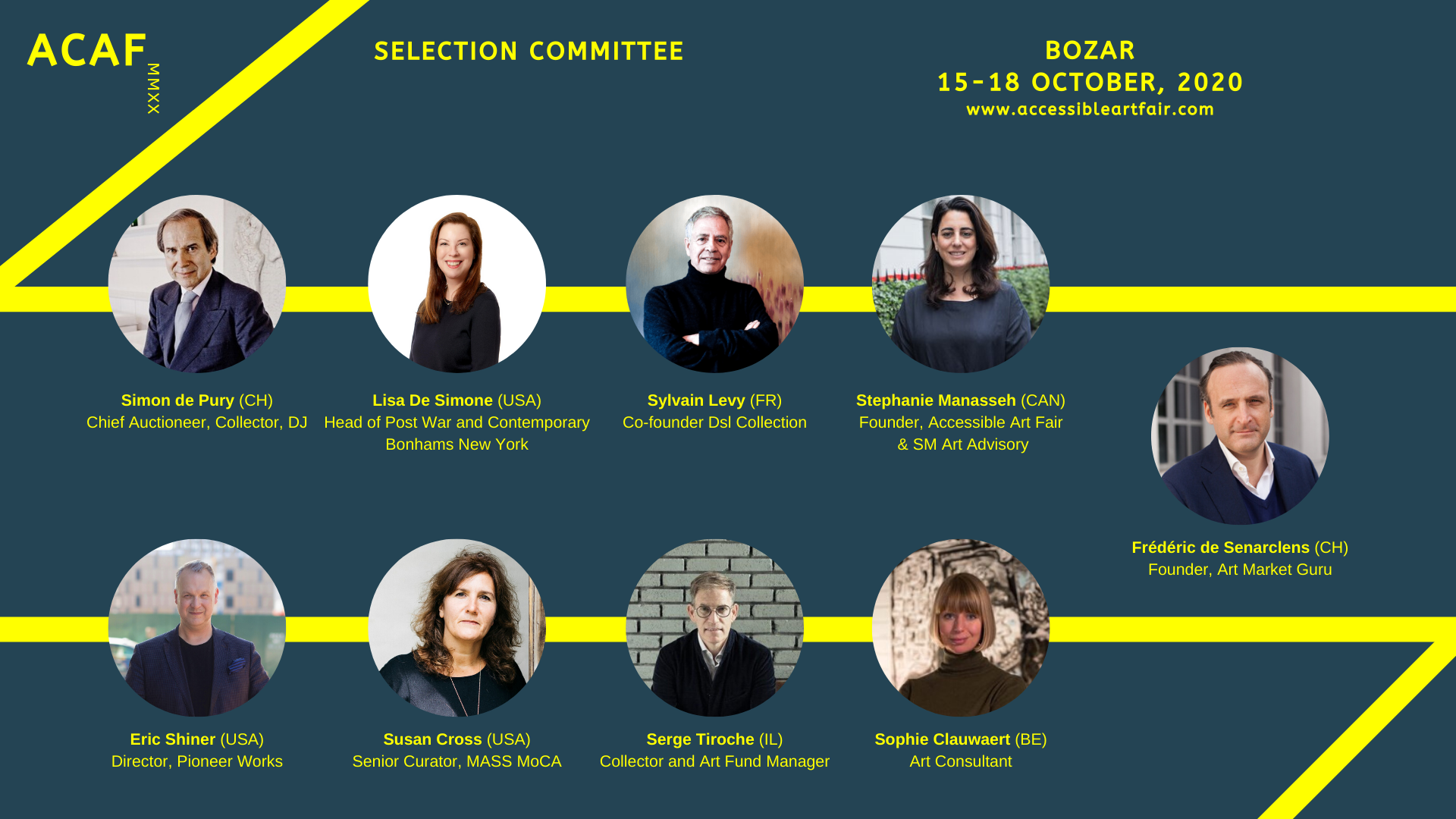 We are pleased to have the Founder of the START Collection, Serge Tiroche, be on the selection committee for the Accessible Art Fair Brussels (ACAF) 2020. All the works are carefully selected and handpicked by a panel of experts ACAF's mission is to bring undiscovered art and the artists behind it into the public eye. The fair creates an intimate platform between artist and collector enabling a unique experience to discover art through the eyes of its creator.
ACAF's mission is to offer a platform for self-represented artists and make them accessible to a discerning audience. They offer the opportunity to purchase quality works of art and design and meet the creators behind the work.
We hope that you will join us in Brussels from October 15-18, 2020.
Application for Artists and Collectives.
Application for Sculpture and Design.
More information can be found here.