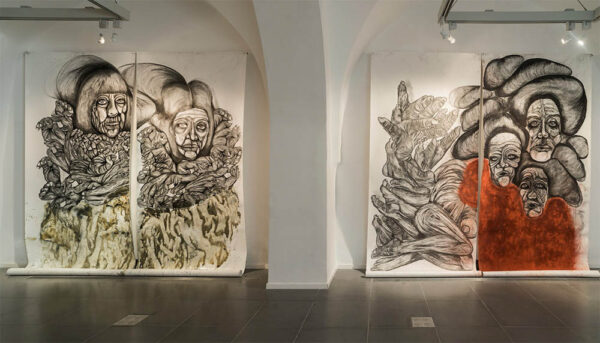 Roey Victoria Heifetz mural drawing, going on view at Bill Arning Exhibitions in October 2020.
The art advisor and former director of the Contemporary Arts Museum Houston is opening a gallery in the Texas city. Bill Arning Exhibitions will open in a former bakery on October 7 with an exhibition of work by the Berlin-based artist Roey Victoria Heifetz.
Bill Arning Exhibitions will open at 604 West Alabama Street Houston, TX 77006, and the hours, beginning October 7, are 12 to 6 p.m., Wednesday through Saturday. Attendance is limited to six visitors at a time and masks are required. Appointments are recommended, and one-on-one appointments are available.
For more about Bill Arning Exhibitions.