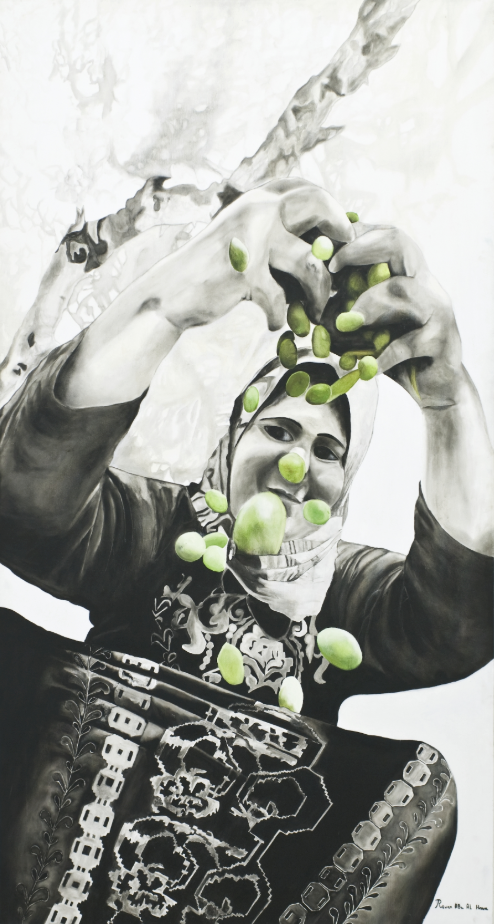 Rawan Abu El Hawa, 'Hope', 2008
We are excited to have works by Rawan Abu El Hawa from the START Collection on loan at "Tar and Milk" at the Hermann Struck Haifa Museums. On view through January 12, 2020.
Local art, whether Israeli or Palestinian, has over the generations sharpened its gaze upon the homeland's scenery – a gaze traditionally burdened by concern and distress, on both the personal-existential and the historical-geopolitical level. However, the local artistic discourse surrounding this issue has scarcely considered its gender-oriented aspects. Neither the Israeli nor the Palestinian artistic discourse distinguishes between the masculine and the feminine gaze with regard to this charged subject. The present exhibition cluster seeks to address this complex and mostly neglected issue.