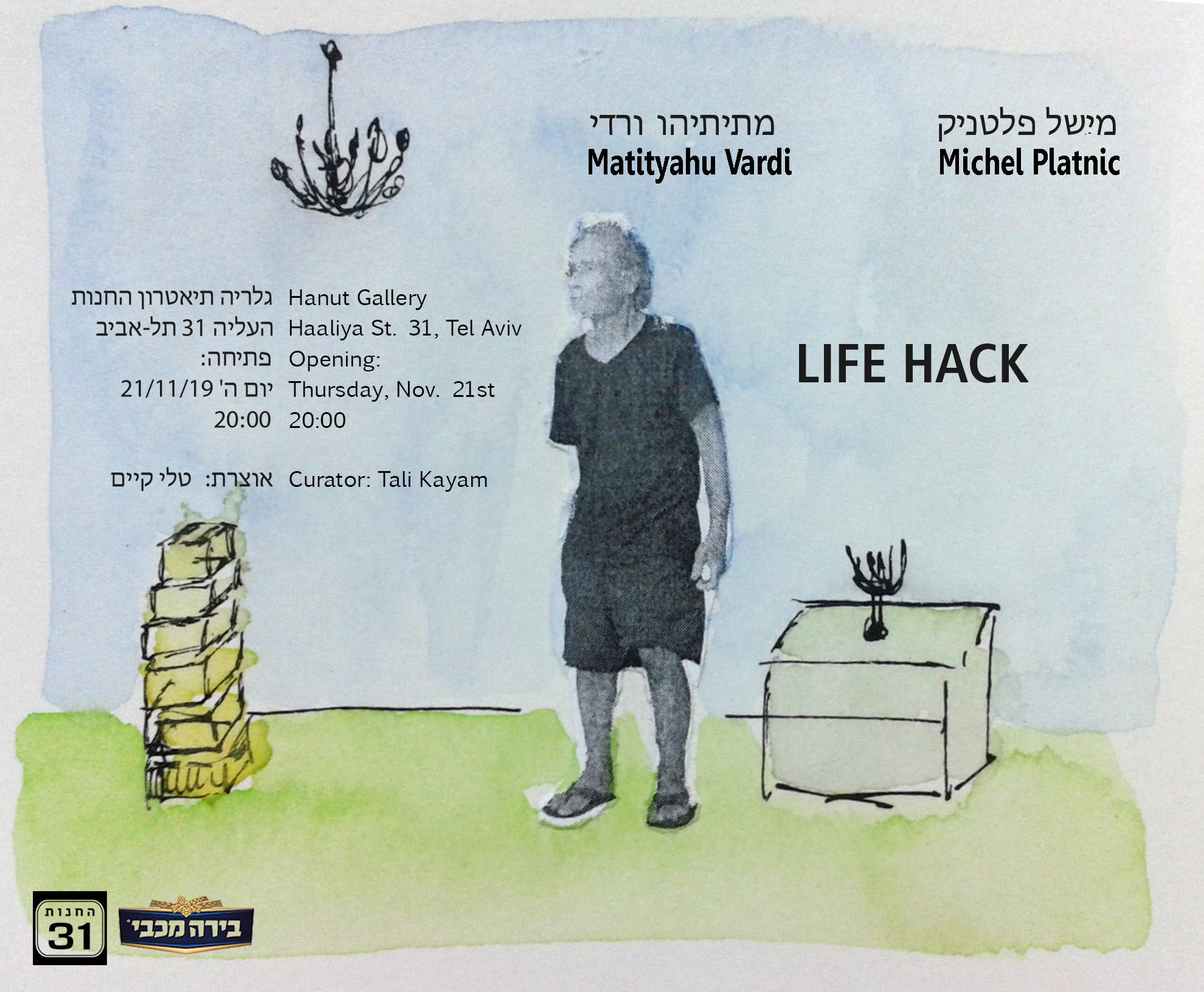 Thursday, November 21, 2019, is the opening of"Life Hack" featuring works by Michel Platnic and Matityahu Vardi at the Hanut 31 Theater Gallery curated by Tali Kayam. The exhibition has been in the making for the last three years and is based on the artists friendship and ongoing conversations.
Thursday, Nov 21, 2019
8 pm Haaliya Street 31, Tel-Aviv, more details here.