Artists Robel Temesgen and Dawit Abebe on the Africa First Residency by Serge Tiroche In collaboration with START incubator project, Israel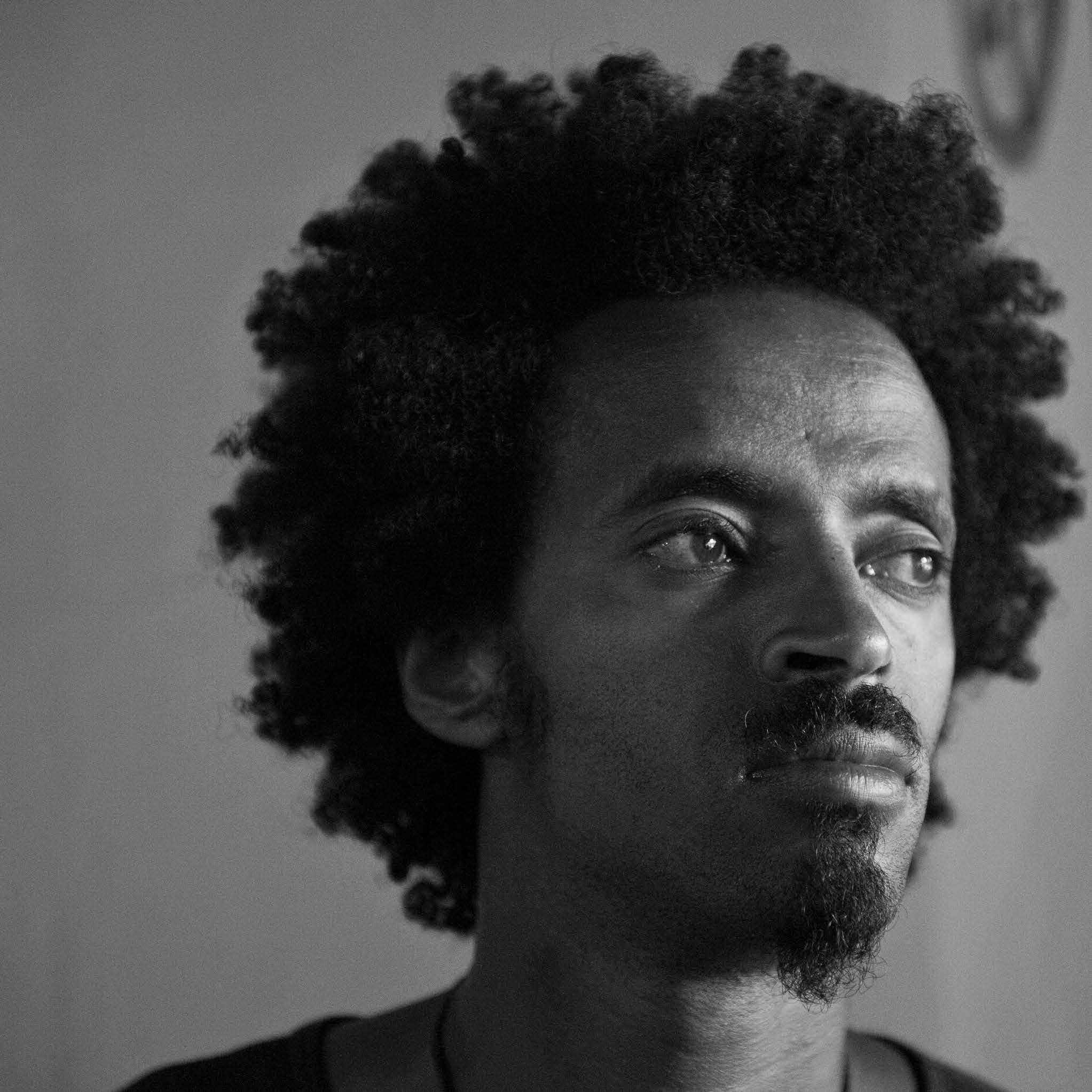 Dawit Abebe is at the Africa First Residency in Collaboration with Kristin Hjellegjerde Gallery, Wandsworth, England
Dawit Abebe, born in 1978, graduated from the Alle School of Fine Art and Design at Addis Ababa University with a diploma in painting, sculpture, graphics, photography and industrial design. In 2001, he founded the Habesha Art Studio in his native Ethiopia, where he continues to be a full-time artist-in-residence. In addition to numerous successful international exhibitions across Africa, Europe and the Middle East, Abebe has also worked with charities such as UNICEF to hold workshops for street children in Arba Minch, Jinka and Addis Ababa. Solo exhibitions include "Quo Vadis?" at Kristin Hjellegjerde Gallery, London (2017),Background 2 at Kristin Hjellegjerde Gallery, London (2015), Background 1 at Lela Gallery, Addis Ababa (2014), and X Privacy at the Alliance Ethio-Française, Addis Ababa (2012), while group exhibitions include Art Dubai, Dubai (2017), major group show What about Africa?, Witteveen Visual Art Centre, Amsterdam (2016), Pangaea II: New Art from Africa and Latin America, Saatchi Gallery, London (2015), Concerning The Internal at Circle Art Gallery, Nairobi (2015), Visibles/Invisibles at Fondation Blachere, Apt (2015), the display of the Habesha Art Collection at the National Museum in Addis Ababa (2014), and the touring exhibition Silver Sea Cross-Ship (2013-14). In 2014, one of the works from Abebe's X Privacy series sold for double its estimate at a major auction of East African art in Nairobi, Kenya and in 2017 he was named "Chevalier of Frances Order of Arts and Letters". His work is held in international private and public collections, including the Barjeel Art Foundation, the Rema Hort Mann Foundation, the Frank Cohen Collection, the Carole Server and Oliver Frankel Collection, and the Saatchi Gallery Collection. Abebe continues to gain international recognition.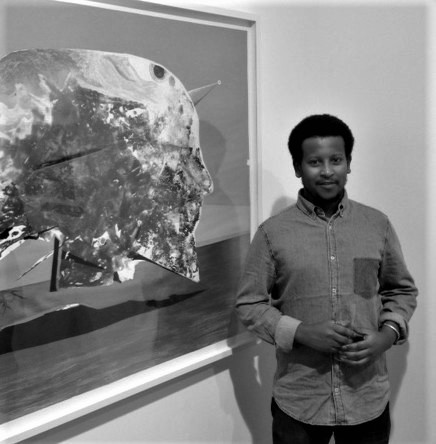 Robel Temesgen is at the African First Residency for Ceramics & Painting in Collaboration with Department of Ceramics and Glass at the Bezalel Academy of Art and Design, and Tiwani Contemporary.
Robel Temesgen (b. 1987, Ethiopia) received MFA in Contemporary Art from Tromsø Academy of Contemporary Art and creative writing, University of Tromsø, Norway in 2015 and a BFA in Painting from ASFAD, Addis Abeba University in 2010. His practice focuses on painting and encompasses elements of performance, installation, video and collaborative projects.
Since 2010, Temesgen is a Lecturer at the Department of Painting, Alle School of Fine Arts and Design, Addis Abeba University. His work has been exhibited in Ethiopia and internationally.