The ninth installment of the Spheres project held at Galleria Continua in its Parisian countryside location, Les Moulins, showcased the works of several artists from around the globe, including ST-ART represented artist, Amir Nave. Since 2008, Spheres has operated as a collaboration between leading international contemporary galleries in an attempt to join forces and present a unified exhibition concept. This ambitious initiative has created fertile soil for diverse opinions to come together within the competitive art-market.
In their continuous efforts to showcase internationally recognized artists, Galleria Continua hosted this unique project in the newly renovated Les Moulins, formerly an industrial factory and now an art center in the heart of the Brie Seine-et-Marnaise district. As one of the participating galleries, ST-ART collection proudly offered the captivating works of Amir Nave.
Amir Nave (b. 1974), a Tel Aviv based artist, frequently exhibited in Israel and abroad, and the recipient of several prestigious grants and awards. During the exhibition, five extraordinary pieces by the artist were displayed in two adjacent spaces. By the first work, an oil painting portraying a white figure pulling apart two smaller figures, several pen and pencil drawings were closely arranged at different heights. The drawings appeared to climb the walls, peering beyond the doorframe into the adjacent room thus luring the curious viewer towards the artist's next piece.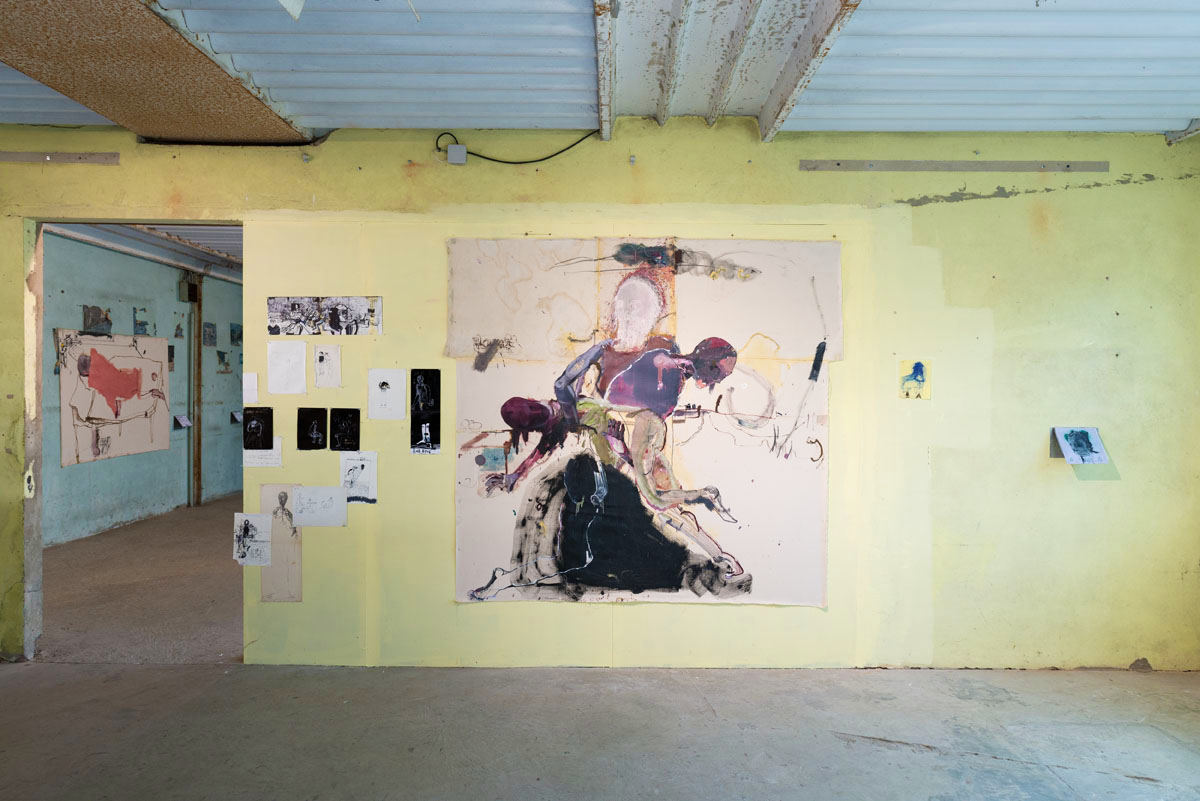 In contrast to the large-scale oil paintings, best admired from a distance, this peculiar arrangement of drawings encouraged the spectator to lean-in and examine the works from up-close. The forced intimacy generated from this interaction corresponds with the exhibit's recurring motifs of emotional alienation and the crucial question of the individual's existence in the postmodern era. A common feature in Nave's works is the power struggle between his figures – pulling, fighting and overriding each other. As a series, the works paint a picture of a parade of individuals trapped in an eternal loop of obedience, perhaps alluding the obsequious demeanor of the individual in the postmodern era and our blind compliance to the demands of social conventions.
Nave's thought-provoking works at Spheres 9 leave us with a great anticipation towards his next exhibition.
The exhibition is on view until December 24th, 2016. For more information, visit Spheres 2016.