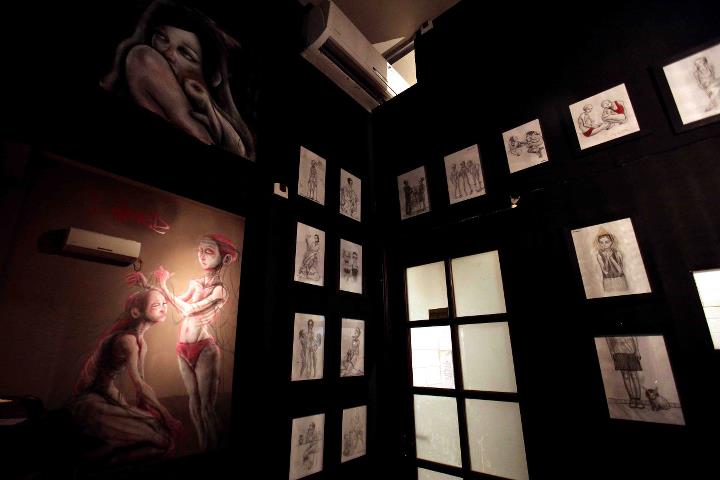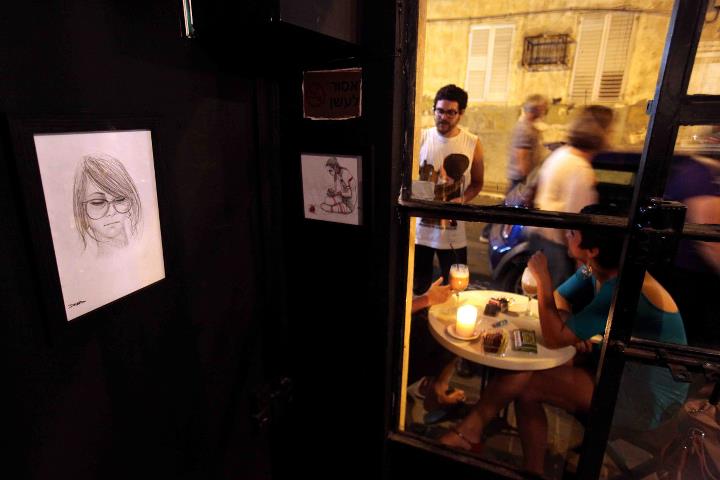 On Saturday, September 10th 2011, a solo- exhibition for DoverD (Daniel Dover) was opened at NinaCafe, Neve Tzedek. The exhibition was born due to the collaboration between START and NinaCafe; it will expose a large, site- specific mural, and about 30 drawings.
Dover, an autodidact, works freely in the public sphere of Tel Aviv since 2006. His sketch book plays an integral and inseparable role in his artistic process. This exhibition displays his best drawings straight from the sketch book, giving the viewer a glance into his inner world.
The drawings are personal and touching describing fragile moments and grotesque situations; they deal with control and submission, leaving the spectator amused and disturbed, simultaneously.
Dover, who stares at us from the concrete walls of the city, brings the outside- inwards, into the space of NinaCafe. As street- art becomes increasingly popular, stepping into world renowned museums, Dover's work transfer from the public sphere into the private space of the public domain.
Eliza Zibi, the owner of the Café is known for promoting and encouraging young art. Therefore, the collaboration with ST-ART is a natural continuation of her activity.